Description
Status: AVAILABLE – Download immediately
Salepage: Click HERE – Archive:
Languages: English; Combined file size: 17 Hours 28 Minutes; Included files: (Audio and Video)
---
Faculty:

Donald Altman

Duration:

17 Hours 28 Minutes

Format:

Audio and Video

Copyright:

Feb 07, 2018
Description
Detailed demonstrations and hands-on instruction in over a dozen mindfulness practices
Evidence-based approaches that shift attention, regulate emotion, and manage depression
Address emotional pain with acceptance, forgiveness, and compassion
Manage moods with interventions that impact clients' attention
Clinical implications of research exploring the relationship between chronic pain reduction and mindful awareness
In this comprehensive course, international mindfulness teacher and best-selling author Donald Altman will share powerful clinical tools that will help you create a clear roadmap to wellness. From grounding and attention-focusing skills to metacognitive awareness, Donald will deliver detailed demonstrations and instruction on over a dozen mindfulness practices you can use to improve treatment outcomes.
Best of all, you will learn to embody mindfulness as you help your clients overcome clinical anxiety, depression, chronic pain, PTSD, addictive cravings, and stress related symptoms!
Watch Donald and learn to:
Alter clients' habitual and conditioned reactions to anxiety, chronic pain, and depression with practical evidence-based mindfulness techniques
Apply mindfulness to pain and improve mental and physical functioning in your clients
Reduce anxiety by mindfully managing transitions through movement
Creatively adapt your newfound mindfulness tools to work with a variety of client populations
Donald is known for his compelling and entertaining presentations, and this recording will get you excited about using mindfulness with your clients. Return to your practice with a wide range of tools to use in your next session!
Handouts
| | | | |
| --- | --- | --- | --- |
| | Manual – 3-Day Advanced Mindfulness Course (6.6 MB) | 106 Pages | Available after Purchase |
Outline
Mindfulness and Cutting Edge Research

Mindfulness as a metacognitive skill
Negative effects of a wandering mind
Breathing reduces rumination and anxiety
Useful (and free) web resources

Introduce Mindfulness to Your Clients

Expand your mindfulness vocabulary
Help clients understand mindfulness
Find the right metaphor
Using clients' learning styles
Practice: Getting into the Present Moment

The Power of Sense Grounding

Anxiety reduction with sense grounding
Mindfulness for transitioning between activities
Physical grounding method of dropping into the body
Integrate progressive muscle relaxation
Good for spatial, visual, hands-on learning styles
Practice: Palm the Present Moment

Brain Basics, Metacognition, and Interpersonal

Neurobiology
Emotional regulation for depression and anxiety
Balance the brain's default survival mode
Effects of cortisol on learning and immune system
Visual Brain Model for clients
The brain's mindfulness module
Train the brain for calm response and metacognition
Navy Seals, arousal control & parasympathetic nervous system
Heart rate variability & relaxation response
Practice: The Power of Breath
Practice: Ask Clients the 3-Minute Question

The Behavioral Side of Mindfulness

Core lifestyle skills awareness training
Sleep hygiene
Manage sleep
Sleep rituals and strategies
Healthy eating/nutrition
Caffeine, protein, neurotransmitters, and the brain
Exercise
Manage technology – How weapons of mass distraction may be rewiring the brain
Practice: Assessment of Technology and Time
Focus the mind (useful for ADHD)
Integrate breath with a word/image
Practice: Be the Pebble

Mindful Laughter for Depression and Grief

Tools for the "terminally serious"
Research on laughter and mood
Biochemistry of laughter & human laughter response
Laughter yoga and laughter in therapy
Practice: The Lightness of Laughter

The Uplifting Power of Storytelling

Storytelling to overcome depression and build relationships
Fredrickson's Broaden and Build Theory of Positive
Emotions
Broaden attention; find resilience
Stories are fundamental to attachment
Build relationships through a story of strengths
Practice: Identifying Strengths & Strengths Journal

Manage Moods through Attention and Selective Memory

Master attention and memories
Savoring of the present moment
Practice: Here and Now Pleasantness
Use selective memory to savor the past and future
Practice: Savoring Success: Past, Present, and Future

Harnessing Gratitude to Increase Positive Emotions

Manage depression with gratitude
Gratitude research
Four psychological reasons for gratitude
Techniques that make gratitude interpersonal and enhance supportive social networks
Practice: The G.L.A.D. Technique

Heal Emotional Pain through Acceptance, Forgiveness, and Compassion

Forgiveness for moving forward from trauma
Forgiveness is a skill
Research on compassion practice
Changes in brain function
Security priming for feelings of safety and trust
Develop positive emotions and resources
Practice: Loving-Kindness Affirmation

The Truth About Stress

Biological markers of stress: Telomeres and aging
Identify and assess client stress levels
Perceived Stress Scale
Epstein Stress-Management Inventory
Practice: Be a Smart Stress-Avoider

Mindfulness for Addictive Cravings

Emotional regulation for cravings
Impulse control and craving control using grounding
Practice: S-T-O-P Grounding Technique

Change the Perception of Pain Mindfulness for Chronic Pain

Introduction to the Body Scan Practice
Demonstrate how to pay attention non-judgmentally
Powerful grounding method; applications
Practice: Surf the Body (The Body Scan)

The Power of Sense Grounding Trauma

Constructively distance from PTSD and negativity
Three kinds of sense grounding
Practice: Focusing on Favorites

Reduce Anxiety by Mindfully Managing Transitions
Manage transitions through movement and nature

Process orientation vs. outcome orientation
Attention Restoration Theory
Effects of nature on focus, moods, & healing
Slow down with nature to get present
Integrated Tools
Practice: Ground-Surfing (Mindful Walking)
Practice: Turning Down the Volume with Nature

Re-Envision and Refocus

Working with difficult, unresolved life situations
Metacognition as a path to insight
Practice: Bear Meditation

Put It All Together

Create a mindfulness roadmap for clients
Bundling practices together
Engage through learning styles
Maintain skills
Follow-up and reinforcement

Research limitations and the potential risks of mindfulness in treatment
Faculty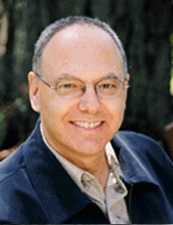 ---
Donald Altman, M.A., LPC, is a psychotherapist, award-winning writer, former Buddhist monk, teacher and an adjunct professor at Lewis and Clark Graduate School of Education and Counseling. He is also a faculty member of the Interpersonal Neurobiology program at Portland State University and teaches various classes blending mindfulness and Interpersonal Neurobiology.
A prolific writer whose career spans more than 25 years, Donald has authored several pioneering books on mindfulness, beginning with his 1998 Art of the Inner Meal (HarperOne, 1999). His book, The Mindfulness Code (New World Library, 2010) was named as "One of the Best Spiritual Books of 2010." He has also authored The Mindfulness Toolbox for Relationships: 50 Practical Tips, Tools & Handouts for Building Compassionate Connections (PESI, 2018), Stay Mindful & Color: Find Calm, Clarity and Happiness (PESI, 2016), Meal By Meal (New World Library, 2004), Living Kindness (Moon Lake Media, 2009), One Minute Mindfulness (New World Library, 2011), The Joy Compass (New Harbinger, 2012), The Mindfulness Toolbox: 50 Practical Tips, Tools & Handouts for Anxiety, Depression, Stress & Pain (PESI, 2014) and 101 Mindful Ways to Build Resilience: Cultivate Calm, Clarity, Optimism & Happiness Each Day (PESI, 2015).
In addition to his books, Donald was a staff writer for an EMMY-Award winning children's television show ("The Magic Door," CBS Chicago), won an American Medical Writer's Association Award, co-created the first interactive comic strip on America Online, and has had articles appear in New Age Journal, the Los Angeles Times, and Independent Business Magazine, among others.
Donald reaches out to the professional community by serving as the vice president of The Center for Mindful Eating. Donald works extensively with mindful meditation in his own life, as well as offering these tools to others through his books and classes. He teaches mindfulness and spiritual values around the country. He is dedicated to bringing these ancient practices in tune with modern living and to invite wellness into our stress-filled lives. Donald is also a member of the Burma Buddhist Association. An avid motorcyclist, he enjoys riding his motorcycle along the beautiful Oregon coast.
Speaker Disclosures:
Financial: Donald Altman is in private practice. He is an Adjunct Faculty member of the Interpersonal Neurobiology Program at Portland State University. Mr. Altman receives a speaking honorarium from PESI, Inc.
Nonfinancial: Donald Altman has no relevant nonfinancial relationship to disclose.
---
---
Here is a list of famous authors who have created online courses on topics at the website WSOBox. You can search by suggested author name: Dan Lok; Grant Cardone; Brian Tracy; Neil Patel; Tim Ferriss; Chris Guillebeau; Gary Vaynerchuk; Ramit Sethi; Tony Robbins; Seth Godin; Jordan Belfort; Sam Ovens; Amy Porterfield; Pat Flynn; Marie Forleo; Russell Brunson; Jeff Walker; Tai Lopez; Ryan Deiss; Noah Kagan; Anton Kreil; Nial Fuller; Steve Nison; Kathy Lien; Adam Khoo; Jason Stapleton; Andrei Knight; Navin Prithyani; Vic Noble; Andrew Weil; Mark Hyman; Michael Greger; Josh Axe; Sara Gottfried; Joel Fuhrman; Deepak Chopra; John Douillard; Dan Siegel; Gabor Maté; Richard Bandler; Tony Robbins; Dr. Steve G. Jones; Igor Ledochowski; Michael Breen; Paul McKenna; David Snyder; Tad James; John Grinder; Anthony Jacquin; …
Purchase the 3-Day Advanced Mindfulness Course – Donald Altman - course at WSOBox and embark on a journey to unlock a world of knowledge at the most competitive price. Once your purchase is complete, you'll gain immediate access to our downloads page, allowing you to download all associated course materials. Furthermore, we will promptly send you a download notification email directly to your inbox.
Our 3-Day Advanced Mindfulness Course – Donald Altman - courses have been meticulously crafted to empower you to reach your full potential and excel in your chosen field. Don't hesitate; take the initial stride towards greatness by acquiring our courses today. We are committed to providing a seamless and secure transaction experience, ensuring your peace of mind throughout the process.